NVIDIA Inception Program nurtures cutting-edge AI startups – now Smarter Diagnostics is a part of this family!
During an R&D phase conducted at the University of Warsaw, we used state-of-the-art NVIDIA hardware to develop our current solution. This simple graph illustrates how we can speed up our work with access to novel GPU architectures.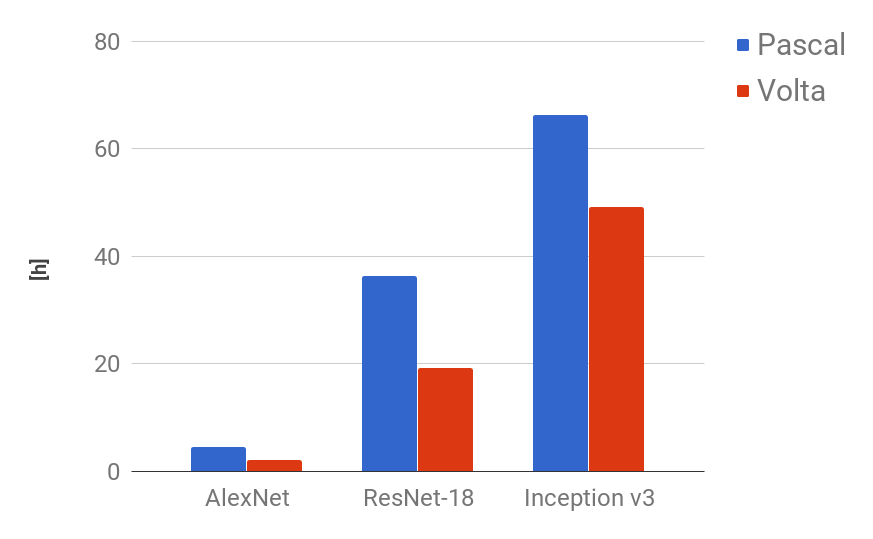 This is why as Smarter Diagnostics we decided to successfully apply to NVIDIA Inception Program and gain access to bleeding-edge technologies as well as go-to-market support. Looking forward to boosting training times of our deep neural networks models!